Does Cold Email Outreach Work for SaaS? Let's Find Out…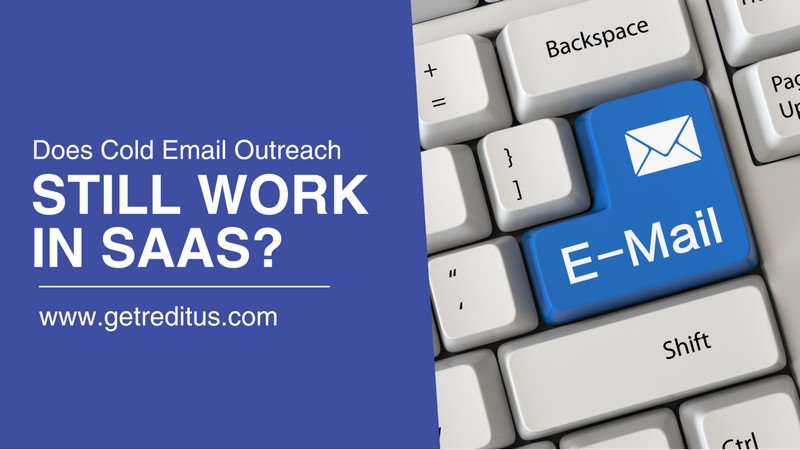 As a SaaS leader, you may wonder if cold email outreach is still an effective way to market your services.
After all, so many other companies rely on social media and SEO tactics.
But don't give up on cold email just yet! It can still be one of the most cost-effective and efficient ways to get leads for your business.
This article will explore how cold email outreach works for SaaS companies, discuss strategies for increasing success rates with this method, and examine why it's essential for businesses today.
So let's dive in – does cold email outreach really work? Let's find out!
What Is Cold Email Outreach?
At its core, cold email outreach is a method of sending emails to prospective customers who may be unfamiliar with your business or product.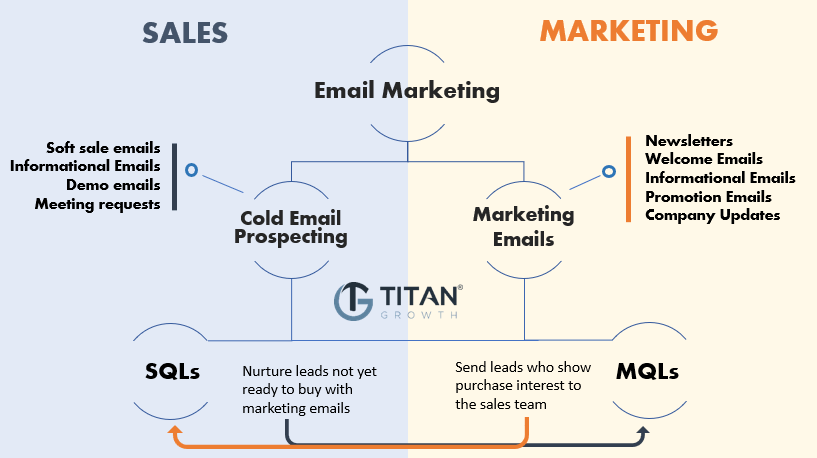 This type of outreach generally involves:
Researching potential customer contacts
Crafting a personalized message
Sending out the messages to a targeted list of customers
Following up with customers who show interest
Cold email outreach aims to create relationships, inform potential customers about your services and products, and convert them into paying customers.
When done correctly, cold email outreach can be an incredibly effective way to grow your SaaS business. Plus, it's relatively inexpensive and doesn't require a considerable investment of time or resources.
What Are the Benefits of Cold Email Outreach
Depending on the strategy you use, cold email outreach can bring a variety of benefits to your SaaS company, including:
Cost savings: Cold email outreach is often much more cost-effective than other marketing techniques, particularly when reaching potential customers in niche markets.
Higher conversion rates: Cold emails are highly targeted and personalized, so your chances of gaining a customer's attention and converting them into a paying customer are much higher.
Brand recognition: By sending out cold emails, you'll get your business name and message out to potential customers interested in what you offer.
Improved relationships: By engaging with your prospects through personalized emails, you can build relationships and foster customer loyalty.
These are just a few benefits that cold email outreach can bring to your SaaS company.
What Are the Disadvantages of Cold Email Outreach?
Now that we've looked at the potential benefits, let's take a look at some challenges of using cold email outreach as a growth strategy:
Time investment: Crafting personalized cold emails requires research and effort. You'll need to spend time crafting the perfect message for each prospect and managing and updating your contact list.
Low response rate: Cold emails have a much lower response rate than other types of outreach, so you may need to send more emails to get the desired results.
Regulations: Depending on where your target market is located, you may need to get familiar with data privacy regulations to comply with local laws.
These are just a few challenges of using cold email outreach as a marketing tool for your SaaS company.
What Are the Best Practices for Cold Email Outreach?
Now that we've looked at the benefits and challenges of cold email outreach, let's look at some best practices you can use to ensure your emails are successful.
1. Templatize what works
Don't start your campaigns from scratch.
Document your results and templatize what works.
Subject lines
Openers
CTAs
Email length
Then, you can copy and paste your best-performing emails to save time and boost engagement with prospects.
Of course, you should still personalize each message with specific details about the customer's needs and interests.
For instance, you can reference a product they're using or an article they recently wrote. Or, you can showcase customer success stories that may be relevant to the prospect.
Ultimately, the goal is to ensure your message resonates with the customer and stands out from other emails.
2. Leverage the right technology
Without the right solution, your outreach campaign will likely fall flat.
16% of all emails don't make it as far as the inbox due to deliverability issues, mainly because they're caught in spam filters.
The solution?
Use email automation technology to help you send and track your emails and personalize them for each recipient.
Some of the features to look for include the following:
Real-time analytics and reporting
Email list segmentation
Dynamic content personalization
Automated A/B testing
Integrations with CRM platforms
Using the right technology will ensure that your emails stand out and reach the right prospects and save you time in the long run.
3. Focus on a single ask
Having multiple options isn't always a good thing.
Psychologist Barry Schwartz put it well:
"Each new option subtracts a little from the feeling of well-being until the marginal benefits of added choices level off."
The same rule applies to email outreach.
You should focus on a single ask, so your potential customer doesn't feel overwhelmed.
For example, you could offer a free trial to try your product.
Or, invite them for a webinar or a product demo.
The key is to offer something of value and make sure it's clear what you want the customer to do next.
4. Always be cool
People can sense when you're not authentic.
And that's a big turnoff.
So, it's essential to always be cool (even if you don't get the response you want).
Don't get angry or frustrated.
Be polite, understanding, and professional in your interactions with prospects. Let them know you're here to help, not to pressure them into purchasing.
This will help build trust and increase the likelihood of success with your outreach campaigns.
Also, it's essential to know when to stop sending emails. If you're not getting a response, there's no use in continuing your campaign. You should follow up, but if it's been weeks and you still haven't heard back, move on.
Doing so will help you maintain a good reputation and avoid being labeled a spammer.
Conclusion
Cold email outreach is still one of the most effective and cost-efficient ways to market your SaaS business. There are many benefits, such as reaching the right prospects, generating more leads, and increasing conversion rates.
However, it's essential to keep in mind that success will depend on the strategies you use.
By following the tips outlined above, you can increase your chances of success with cold email outreach and ultimately grow your SaaS business.