How to Make Money With SaaS Affiliate Marketing: 7 Simple Tips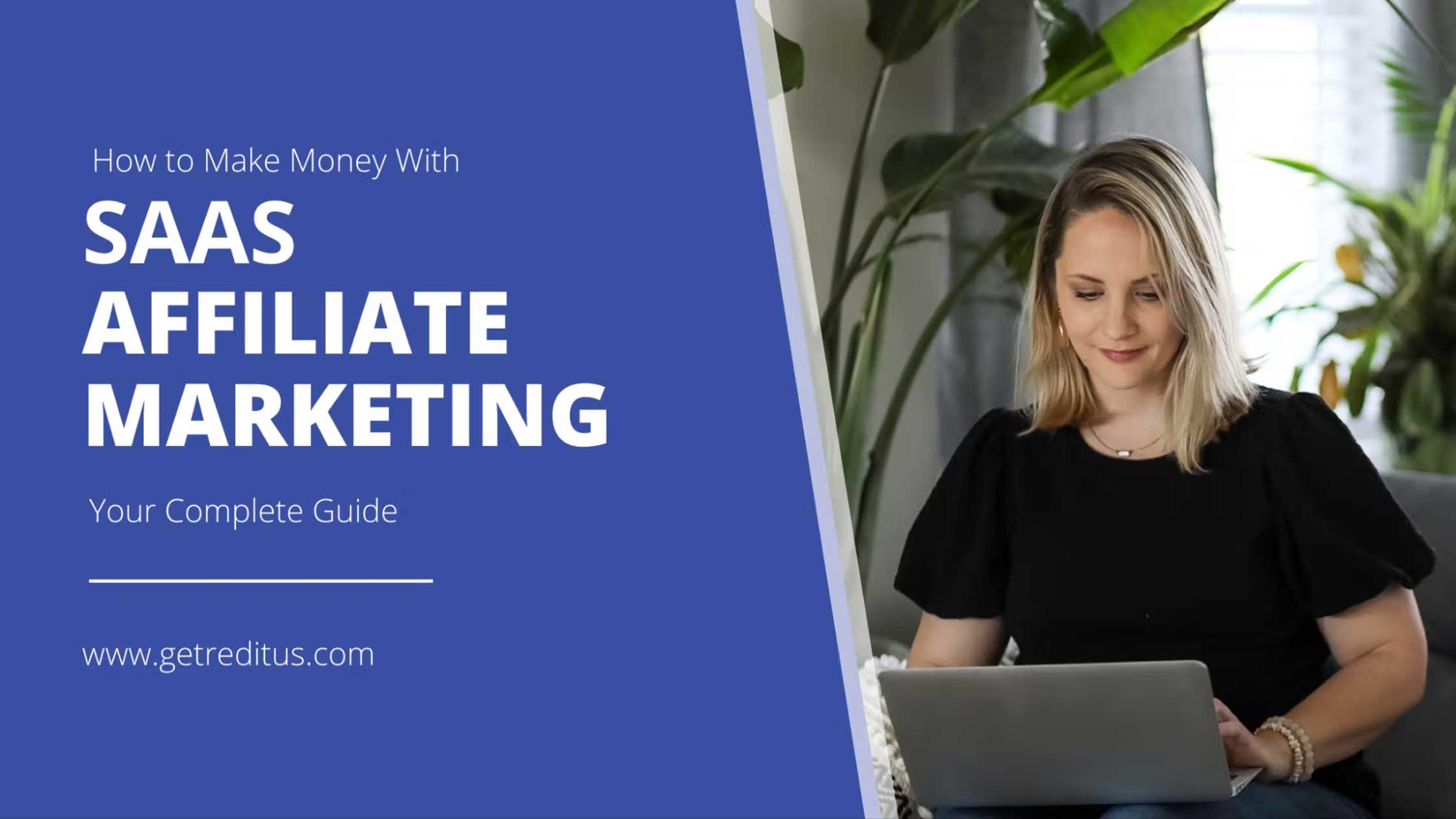 Affiliate marketing has undergone quite a transformation, and SaaS companies have played a significant role. What once was a way to make a few easy bucks by promoting other people's products has become a full-fledged industry.
What's more, it's an industry that will only grow.
So, if you're looking for a way to make money with SaaS affiliate marketing, we got you covered.
Today, we'll go over seven tips to get you started.
Let's start with the basics.
What Is SaaS Affiliate Marketing?
Saas affiliate marketing is promoting cloud-based software to earn a commission. Instead of selling a physical product, you're selling a service that people can subscribe to.
With saas affiliate marketing, you can typically earn a recurring commission for every person you refer to a product. If you're selling subscription software, you'll get a cut of every monthly payment made by the person you refer.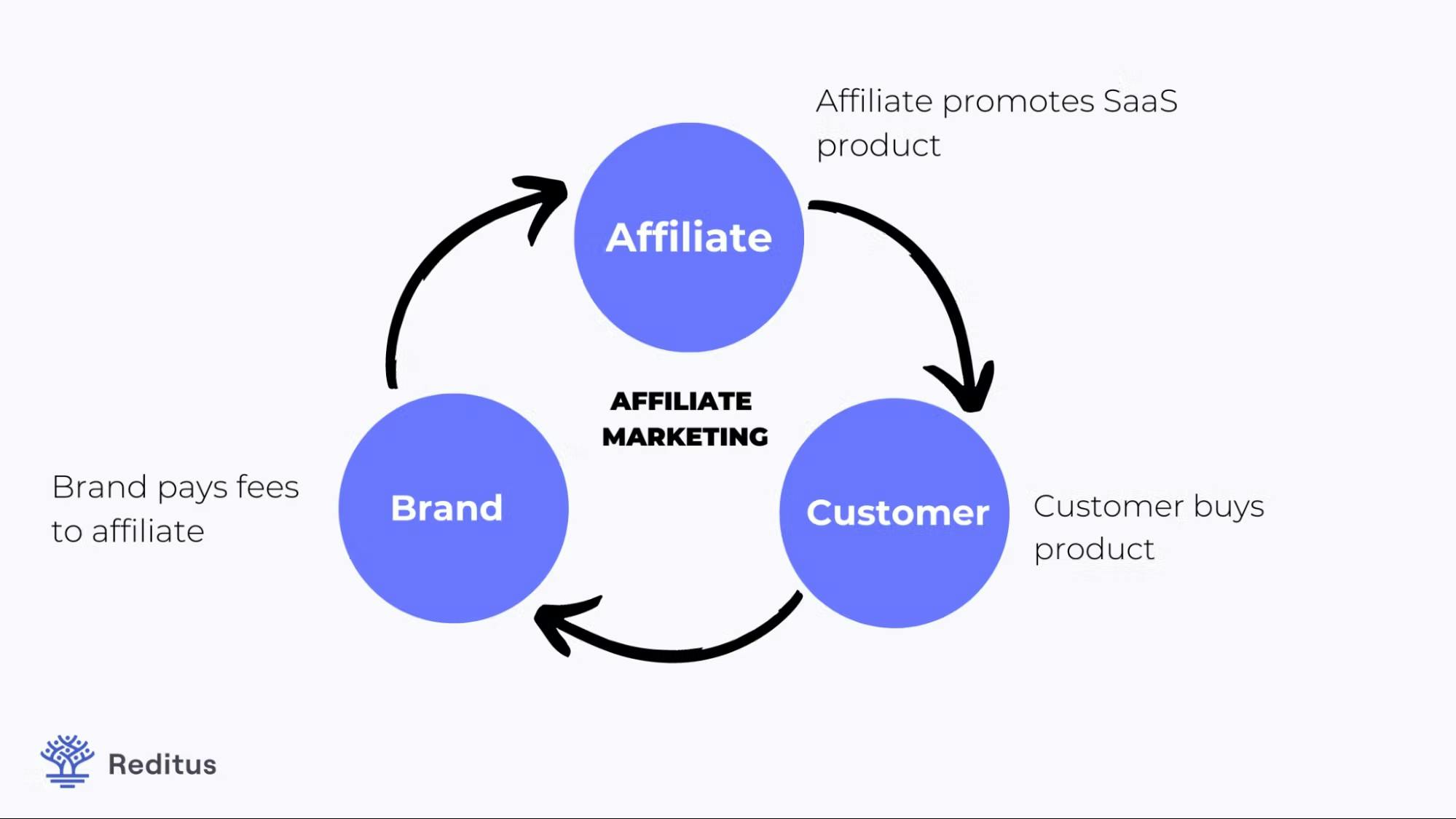 For example, let's say that you refer a customer to software that costs $100/month. And, let's say that the affiliate program you're promoting pays you a 20% recurring commission. That means that every month, you'll earn $20 from that customer.
Of course, some SaaS affiliate programs will pay you a one-time commission for every sign-up. But, the recurring model is by far the most common.
Why SaaS Affiliate Marketing?
Besides the obvious benefit of making money, SaaS affiliate marketing has a few other advantages. Some of the most common might include:
You don't have to carry any inventory: This one is self-explanatory. Since you're not selling a physical product, you don't have to worry about stocking inventory or shipping orders.
You can work from anywhere: All you need is a laptop and an internet connection. As long as you have those two things, you can work from anywhere in the world.
You have a lot of freedom and flexibility: As an affiliate marketer, you're in control of your destiny. You can choose which products to promote, when, and how to promote them.
How To Start SaaS Affiliate Marketing on the Right Foot
Affiliate marketing provides an opportunity to make money while enjoying a high degree of freedom and flexibility. But that doesn't mean it's easy.
Like any other business, affiliate marketing takes hard work, dedication, and consistency to succeed. More specifically, you should expect to spend a significant amount of time building an audience and creating content.
Let's explore some tips to help you get started with SaaS affiliate marketing.
Choose Your Niche
The word "niche" might be overused in the affiliate marketing world. But that's because it's essential.
Your niche is the group of people that you're targeting with your content. It's the market that you're trying to reach. And it's one of the fundamental factors in your success as an affiliate marketer.
Let's use an example:
Suppose you're in a crowded room and you want to talk to someone across the room. You can't just start yelling at them, hoping they'll hear you. That would be pretty rude (and it probably wouldn't work).
Instead, you need to focus your attention on just one person. You need to niche down. You have a better chance of getting their attention by calling someone by name.
The same is true with affiliate marketing. You need to identify your target audience and focus your content on them.
Some affiliate marketers make the mistake of trying to appeal to everyone. They create generic content that doesn't speak to any specific group of people. As a result, their message gets lost in the noise.
The Five factors of choosing your niche
Demand: There must be enough people in your niche interested in the products you want to promote.
Interests: You must be interested in the topic yourself. Staying with something is much easier when you're passionate about it.
Profitability: The niche must be profitable. That is, there must be enough people spending money that you can make a decent commission.
Competition: The niche shouldn't be too competitive. If many affiliate marketers already promote the same products, it'll be tough to stand out.
A profound problem: The best niche markets are the ones with a problem that people desperately try to solve.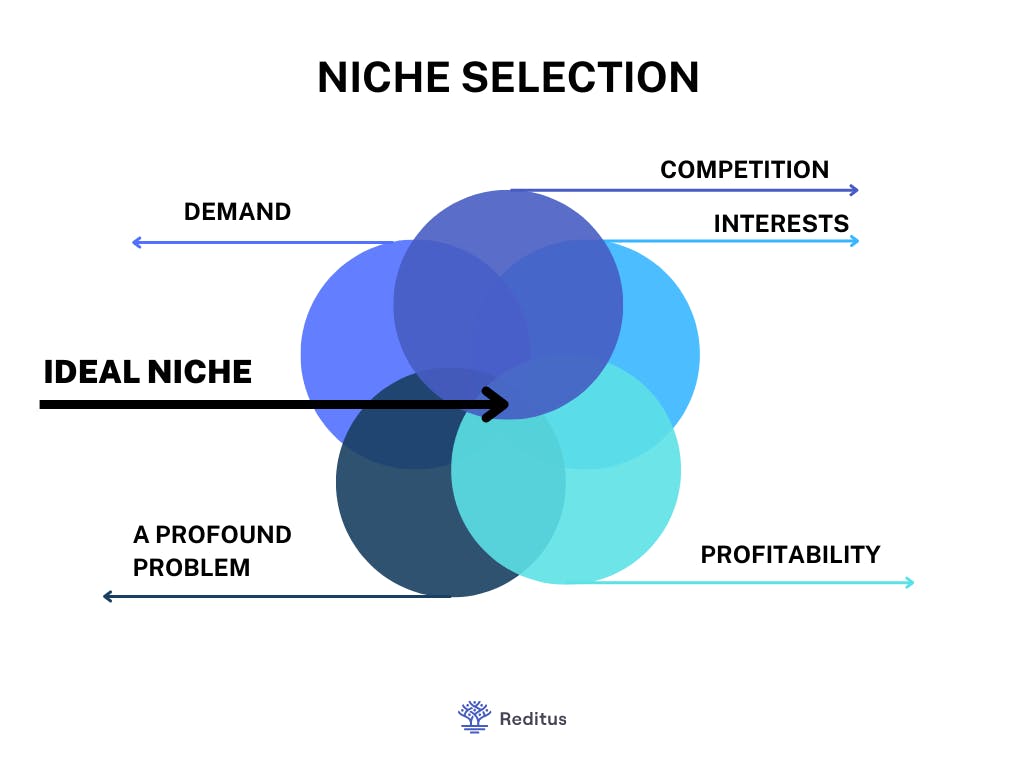 For instance, the Paleo niche is an excellent example of a niche market with all these factors.
People in the Paleo niche are interested in eating healthy, natural foods. They're willing to spend money on products that help them do that. And, there's a profound problem that they're trying to solve (obesity, heart disease, diabetes).
A great example of a niche market in the SaaS world is "real estate syndication." Real estate syndication is the process of pooling money from investors to buy property.
There are a lot of people in the real estate syndication niche who are interested in making money. They're willing to spend money on products to help them do that. And, there's a profound problem that they're trying to solve (finding suitable investment property).
Of course, you don't have to choose a niche that's this specific. But, the more specific you can be, the better.
Build an Audience
The next step is to build an audience.
Your audience is the group of people who will be reading your content and (hopefully) buying the products you recommend.
Building an audience can be a long and challenging process. But it's worth it. A large, engaged audience is one of the most valuable assets an affiliate marketer can have.
The first step is to choose a platform for your content. Will you blog? Create videos? Record podcasts? There's no right or wrong answer. The important thing is to choose a platform you're comfortable with that will reach your target audience.
Your skills will often dictate the platform you choose. For example, if you're not confident in front of a camera, you probably won't want to start a YouTube channel. You might be better suited to writing blog posts or recording podcasts.
Or, if you're visual-minded, platforms like Instagram or Snapchat might be a better fit.
Ultimately, the best platform is the one that will reach the most significant number of people in your target audience.
Think about where your target audience hangs out online. What platforms do they use? That's where you should be active.
Find a Unique Angle
Instead of just creating generic content, find a unique angle that will make your content stand out.
What can you say that nobody else is saying?
How can you say it better?
What can you add to the conversation that nobody else is offering?
For example, let's say you want to start a blog about real estate investing. There are already many blogs out there about this topic. So, how can you make your blog stand out?
One way would be to focus on a specific niche within real estate investing. For example, you could write about "syndicated real estate investing." This is a particular type of real estate investing that not many people are blogging about.
Another way to stand out would be to focus on a specific audience. For example, you could write a blog for "first-time real estate investors." If you can solve their problems, they'll be more likely to read your blog and buy the recommended products.
Produce Amazing Content
Once you've found your niche and unique angle, it's time to create fantastic content.
This is the part where most people fail. They create content that's generic, boring, and forgettable.
You must create genuinely fantastic content if you want people to read your blog, watch your videos, and listen to your podcasts.
Fortunately, there's a quick "hack" that will make your content more amazing: templatizing.
Instead of starting from scratch every time you sit down to create content, use templates.
A template is a blueprint for your content. It outlines what you will say and how you will say it.
Using templates will help you create better content, faster.
Ways you can use templates to produce content
You can create a template for each type of content you produce (e.g., blog posts and YouTube videos).
You can create a template for each stage of the content creation process (e.g., research, writing, and editing).
You can create a "master" template that outlines the structure of all your content.
More importantly, your templates should be based on proven content formulas.
For example, there are specific formulas that you can use to write attention-grabbing headlines, make your content more shareable, and even increase your conversion rates.
By using these formulas, you can be sure that your content is as good as it can be.
And, when your content is impressive, people will be more likely to read it, share it, and buy the recommended products.
Create a list of popular blogs in your industry and use platforms like BuzzSumo or Ahrefs to uncover the most popular content.
Then, reverse engineer these pieces of content to figure out what made them so popular.
What was the headline?
What type of content was it?
What length was it?
What images were used?
You can then use this information to create your templates.
Develop a Promotion Strategy
No matter how good your content is, it won't matter if nobody sees it.
You need a promotion strategy to help you get your content in front of as many people as possible.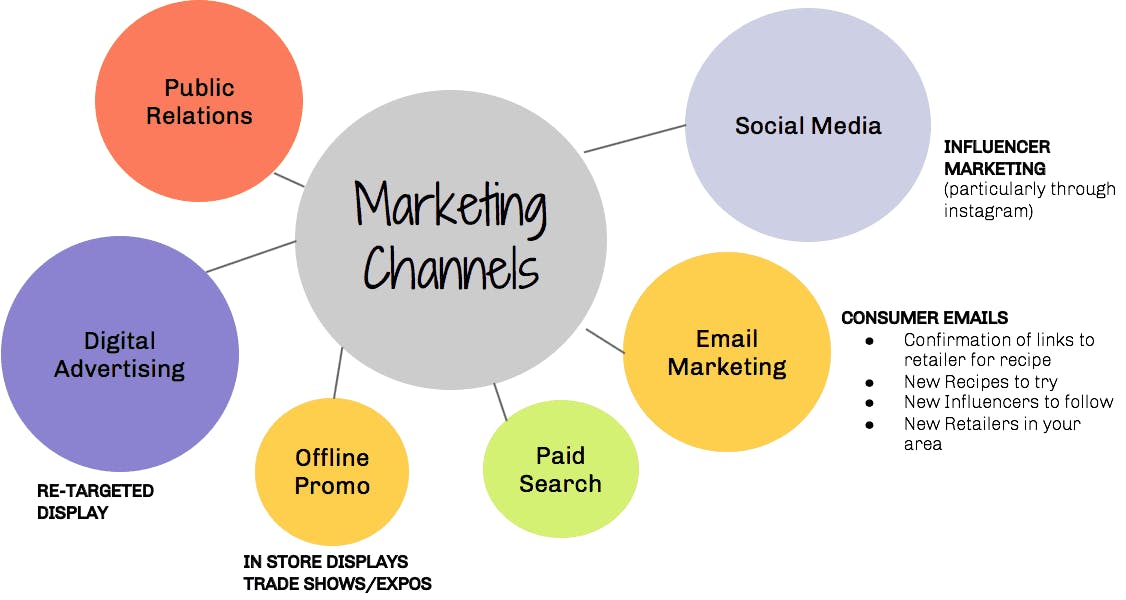 Developing a content distribution strategy is outside the scope of this article. But, here are a few ideas to get you started:
Influencer marketing: mention relevant people in your content and reach out to them, asking them to share it.
Social media: use platforms like Twitter, Facebook, and LinkedIn to share your content with your followers.
Paid traffic: use paid traffic sources like Google AdWords and Facebook Ads to drive people to your content.
You can also use Quuupromote.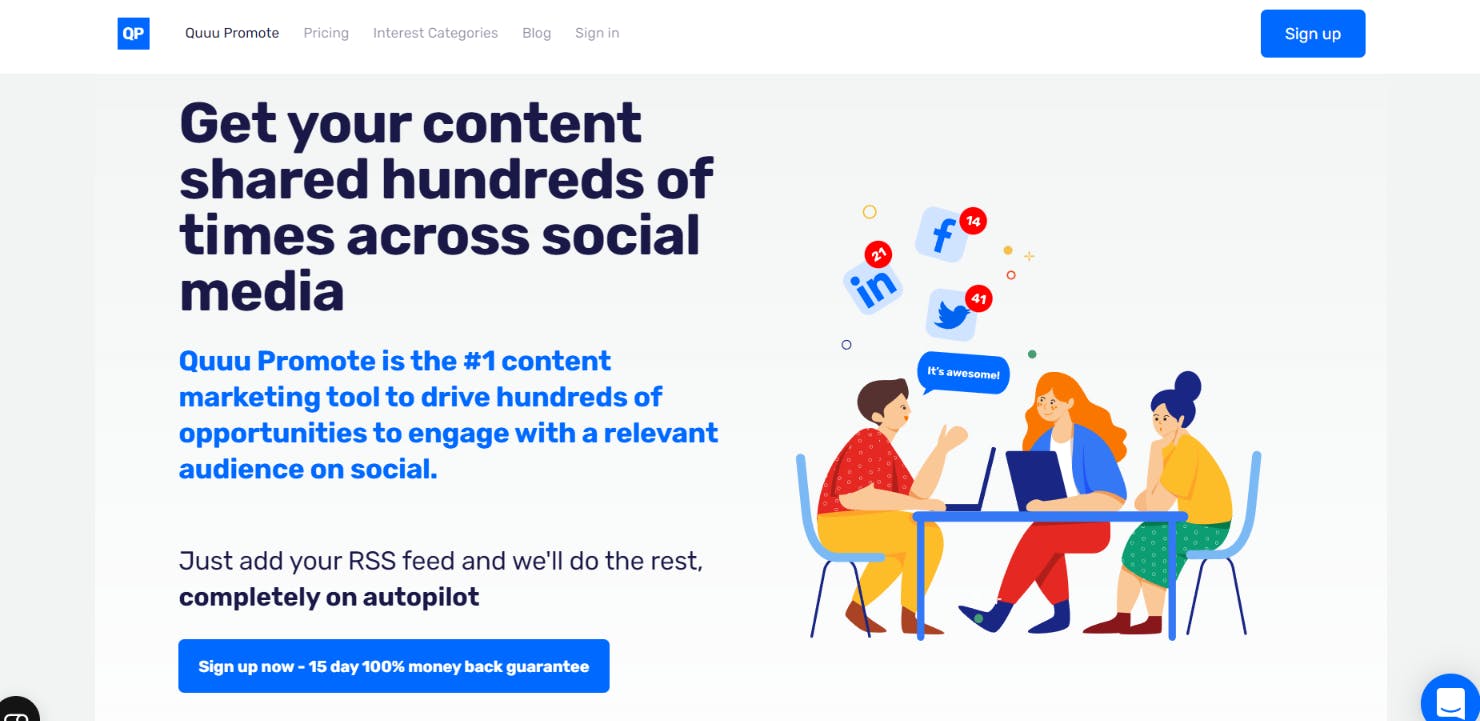 Quuupromote is a content syndication service that helps you get your content in front of a wider audience.
Even though Quuupromote is a paid service, it's still one of the most cost-effective ways to promote your content.
Choose the Right Product to Promote
We've intentionally saved the best for last.
No matter how good your content is and how well you promote it, you won't make any money if you don't promote the right product (or products).
Therefore, the first step is to find a SaaS affiliate program with products you know your audience will love.
Fortunately, there are plenty of programs to choose from. A quick Google search will turn up dozens of options, and you can also find programs through affiliate networks like ShareASale and CJ Affiliate.
Better yet, affiliate marketplaces like Reditus make it even easier to find the right program for you, since they aggregate offers from multiple networks in one place.
With Reditus' marketplace, for example, you can search for programs by keyword, network, or category. You can narrow down your options further by looking at the commission rates, cookie duration, and other factors.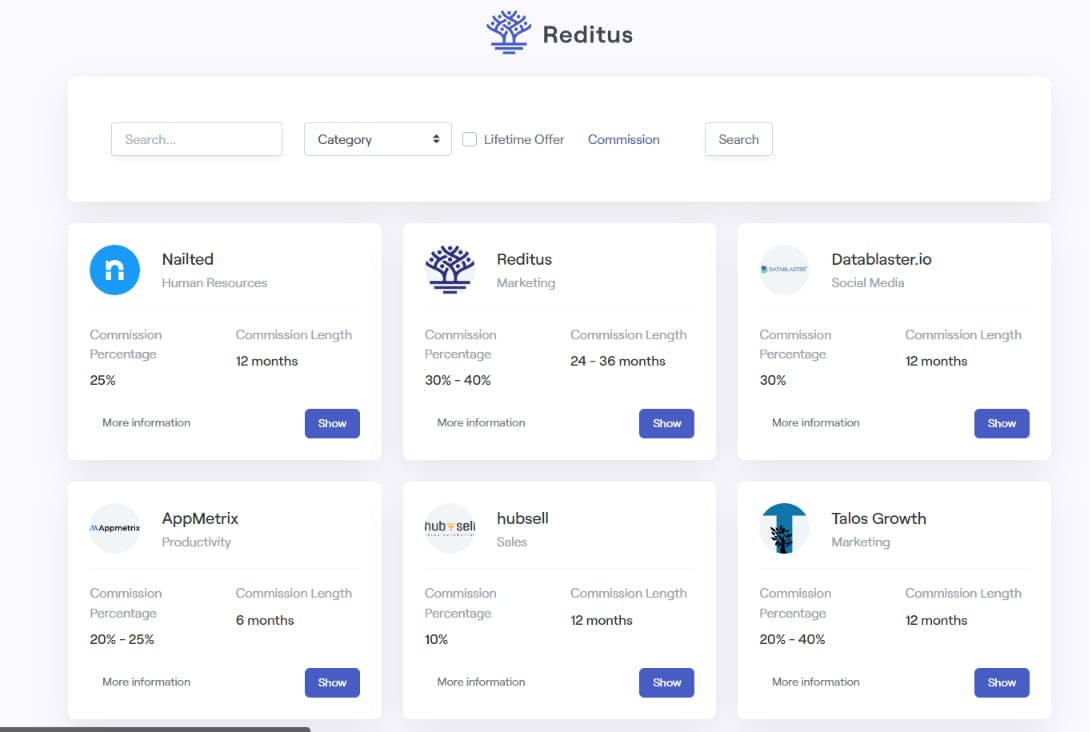 Reditus also provides an affiliate portal where you can track your performance, view your earnings, and get paid on time.
The best part?
Reditus' marketplace is exclusively focused on SaaS affiliate programs, so you can be sure that every program you see is a good fit for promoting SaaS products.
In other words, it takes the guesswork out of finding a profitable affiliate program.
Simply create a free account, find the right program for you, and start promoting.
SaaS Affiliate Marketing: FAQs
What is the Best SaaS Affiliate Program?
When considering which SaaS affiliate program is the best, there are several factors to consider. The first is the commission rate.
The higher the commission rate, the more money you can make from the program. Additionally, ease of use is essential.
You should look for a program that is intuitive and easy to navigate. Finally, the quality of customer service should be taken into account. A SaaS affiliate program with a responsive, helpful customer service team can go a long way in ensuring your success.
What is the difference between traditional affiliate marketing and SaaS affiliate marketing?
Traditional affiliate marketing typically involves a one-time commission payment, while SaaS affiliate marketing involves a recurring commission payment.
How much can you make with SaaS affiliate marketing?
The amount of money you can make with SaaS affiliate marketing depends on various factors. The commission rate, the number of people you refer, and the quality of the service you're promoting all play a role in how much you can potentially make.
Additionally, you should be aware of any restrictions on the program that might limit the amount of money you can make.
Your Turn!
There you have it: seven tips for making money with SaaS affiliate marketing.
By following these tips, you can tap into the billion-dollar SaaS industry and start earning affiliate commissions.
But don't take our word for it.
Try it yourself and see how much money you can make.
What are you waiting for? Get started today!