Reditus receives Top Affiliate Software Award – Tekpon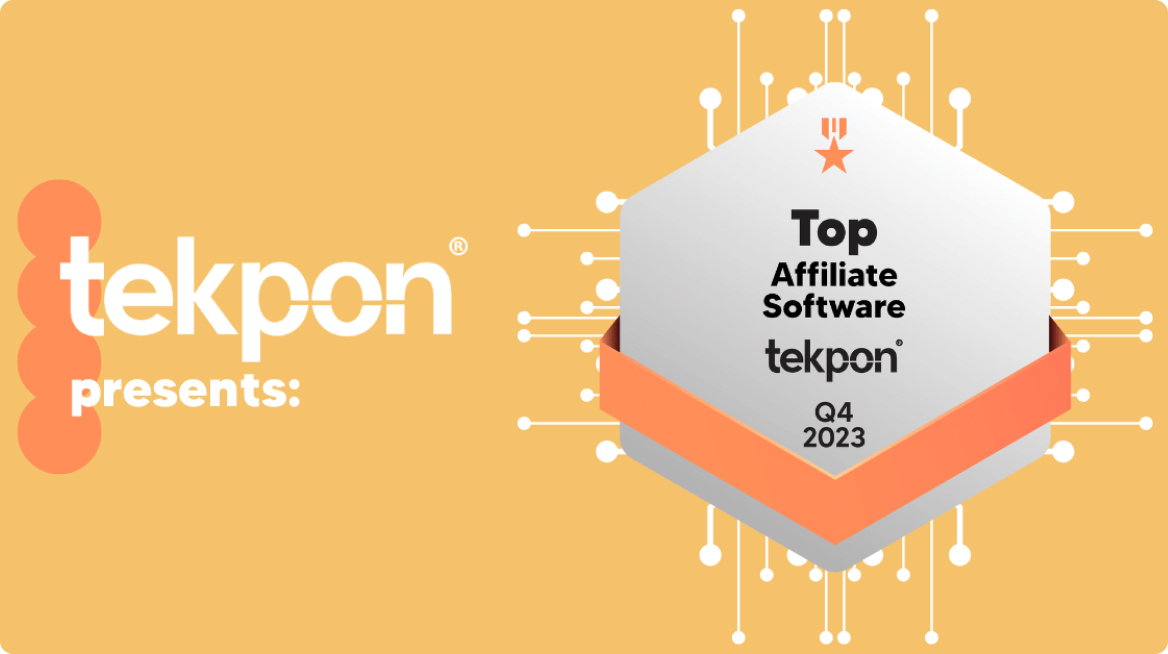 We're thrilled to announce that Tekpon has recognized Reditus as one of the top 10 affiliate software solutions! This acknowledgment underscores our commitment to providing a top-tier affiliate platform focused on B2B SaaS companies.
What is Tekpon?
Tekpon is a software aggregator platform that primarily aims to assist users in making informed decisions about software products and services. For everyday users, Tekpon simplifies the journey by providing comprehensive guides tailored to individual needs and exclusive deals.
But Tekpon's vision goes beyond just recommendations. They dream of a world where every business, irrespective of size or location, is empowered with the right software. Their commitment to transparency, objectivity, honesty, and user freedom sets them apart in the crowded software comparison landscape.
Tekpon wants to become the trusted advisor, guide, and community in the ever-evolving software world. So, the next time you seek a new software tool, check out Tekpon.
Affiliate marketing is not just a revenue driver but a brand builder. The right software can make all the difference in managing and scaling your affiliate programs effectively."

— Alexandru Stan, Founder and CEO of Tekpon
Why has Reditus been awarded Top Affiliate Software?
On Tekpon, you will find around ±50 software tools that fit the affiliate marketing category. This means there is some good competition within the industry. See below some of the reasons why Reditus has been awarded the badge.
Maximizing ROI due to value-based pricing
Reditus is the only program mentioned with a Freemium model, which means you can use the software entirely for free. Once you hit $ 1,000 Monthly Recurring Revenue generated via affiliates, you must upgrade to a paid package. This showcases their value-based pricing, as it focuses on the value you receive: paid clients & revenue.
See below a screenshot of the Reditus pricing.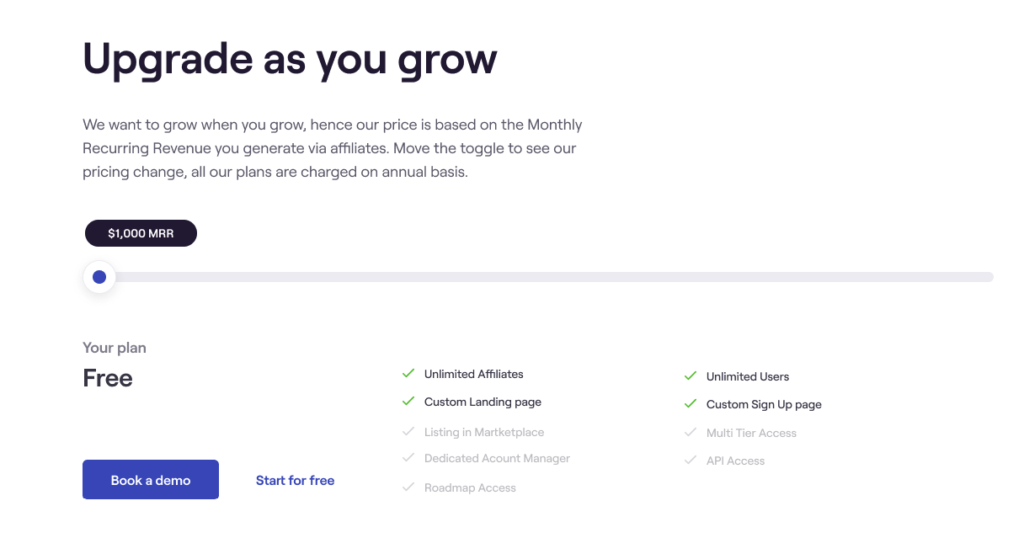 B2B SaaS Affiliate Program Marketplace
The focus on B2B SaaS has been recognized as something positive, as everything is purely focused on it. From the website, the dashboard, and the affiliates on the other side of the marketplace. The focus is great for SaaS companies, as they know the affiliates are familiar with recommending B2B Software, which is entirely different from where most people know affiliate marketing.
Want to learn more about Reditus?
Are you working with a B2B SaaS and want to know what Reditus can do for you? Sign up or book a demo to learn more about how we can help you to grow your MRR consistently, using affiliates.