Reaching clients and website guests to advertise your product or services is challenging. One method to motivate them is to propose a commission on every product they market. The process of marketing this way is known as affiliate marketing. This article inspected the eight best SaaS affiliate marketing platforms that will permit you to drive more consumers and earnings for your development.
Affiliate marketing is a suitable medium for acquiring more customers fast and tremendously boosting your income.
An affiliate marketing platform needs a simple but powerful platform for your SaaS product. Your SaaS affiliate marketing platform must also be able to manage your commerce needs.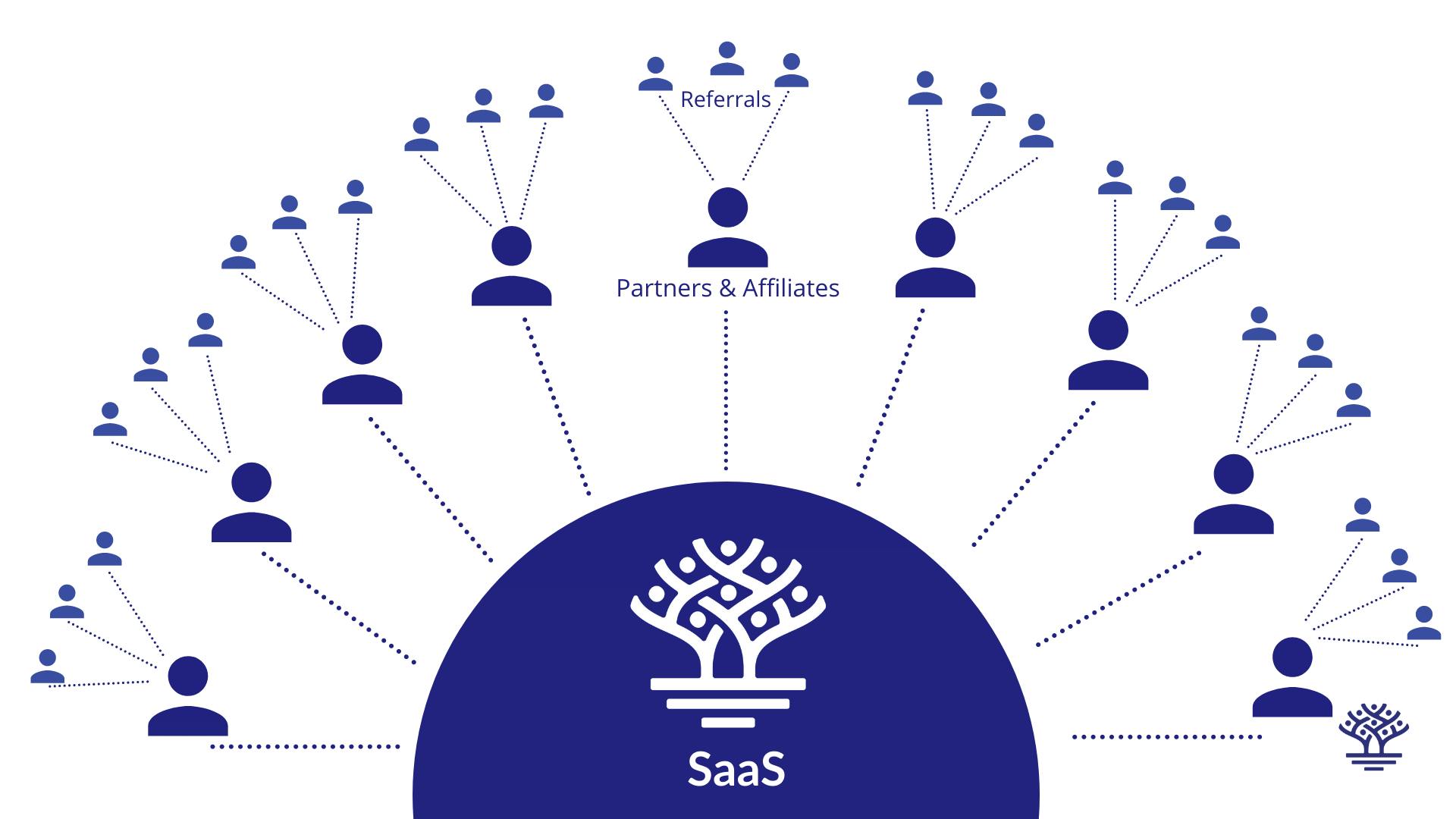 Table of contents
1. Reditus
Reditus is the first SaaS affiliate platform on the list. You can set up an affiliate program in less than 10 minutes and create a program for FREE. Once the technical installation is done, it is time to invite affiliates.
Inviting affiliates / growing your affiliate program can be done in multiple ways. Invite affiliates one-by-one via the email system provided, send affiliates to your landing page or get yourself listed in the marketplace. The marketplace allows you to grow outside your network, making your affiliate program much more scalable.
As Reditus, we have been the new kid on the block, winning a lot of space and becoming the go-to SaaS Affiliate Platform for fast-growing Startups.
Pros
Free plan available
SaaS Affiliate Program Marketplace
Done-For-You Recruitment Services
Live chat for SaaS & Affiliates
Creating multiple partner tiers
Custom landing page for every SaaS
0% commission on affiliate payouts.
Stripe & Paddle integration
Cons
No way to search for affiliates
Manual payouts to affiliates
No direct integration with Chargebee (only via Stripe or Paddle)
Pricing
Reditus has a free plan, and the Reditus paid program starts at $39.00 per month. It is purely a B2B SaaS Affiliate Platform.
2. Tapfiliate
It is uncomplicated to use an affiliate marketing software. There are no transaction expenses, and you can reward, follow and deliver incentives to your affiliates as desired. It proposes a 14-day complimentary trial.
Pros
Delivers individual referral links, coupons, banners, and other brand materials to your affiliate
Develop social media posts for your affiliates
Encourage affiliates by establishing targets founded on the number of sales they produce.
Set up automatic emails and Webhooks using the Zapier app
Automate or authorize commissions manually
Cons
No customized domain structure
No way to recruit affiliates outside your network
No live chat for affiliates
Pricing
Tapfiliate SaaS affiliate marketing platform proposes three pricing programs, starting at $69/month.
3. FirstPromoter
It is an all-containing SaaS affiliate marketing software that enables SaaS companies to follow, control, and optimize their affiliate marketing. The step-by-step setup technique creates it straightforward to tackle your affiliate marketing program. FirstPromoter combines third-party tools like Stripe, Recurly, Braintree, and Chargebee. It proposes a 14-day trial.
Pros
A dashboard can be customized for your affiliates to appear like your website.
Set up multi-tiered commissions (MLM)
Offer commission compensations for your affiliates
Trace referrals without an affiliate link with direct URL tracking
Scam security from questionable leads
Cons
No Marketplace option to receive affiliate requests
No free plan
No live chat for affiliates
Pricing
FirstPromoter SaaS affiliate marketing platform has three plans, starting at $49/month. They do not offer a free plan.
4. OSI affiliate
The fourth SaaS affiliate marketing platform on the list is OSI Affiliate. OSI Affiliates provides you with an effortless build an affiliate program and combine it with your website. Once that is accomplished, consumers can refer your products to buddies and family members. This choice helps you gain more website traffic, tips, and paying consumers.
Pros
Get consumers to advertise your creation on social media pipelines
Hand out promo codes and coupons to users
Auto signup turns every consumer into a companion
Encourage your affiliates with competitions
Cons
It only offers the ability to generate one website link.
Pricing
OSI Affiliate is a SaaS affiliate marketing platform with three plans, starting with Basic at $47.00/month.
5. LeadDyno
The third SaaS affiliate marketing software on the list is LeadDyno. This product can be set up for your affiliate marketing account in minutes. So you can begin compelling your affiliates directly. You can now merge to the affiliate signup page from your website and social media channels. LeadDyno will assist in boosting your affiliate signup page.
Pros
A dashboard can be customized for your affiliates to appear like your website.
Affiliates have their dashboards
Ten levels of commission fees and tracking
Automatically request consumers to enter the affiliate program
Send out automated emails to affiliates when required
Cons
No customer/affiliate support
Pricing is based on visitors per month
Pricing
LeadDyno has three plans, starting with Starter at $49/month (Up to 3000 unique visitors per month).
6. Partnerstack
GrowSumo (PartnerStack) was created to connect SaaS brands with affiliates. This SaaS affiliate marketing software proposes all that you need to jumpstart, develop, automate and organize your affiliate marketing, reseller, and other programs for you to join their program.
Pros
Build custom referral links for your affiliates
Produce automated email campaigns for your affiliates
Develop your company page with the look and feel of your website
Follow the performance of your affiliate
Boosts conversions with custom compensations
Cons
Pricing starts at around $750, and it is not transparent on their site
It only integrates with Zapier with the lite program.
No live chat support for affiliates
Pricing
Partnerstack doesn't have transparent pricing on its site and makes 'custom deals' for everyone.
Looking for a Partnerstack alternative as an affiliate platform? Check out Reditus.
7. Idevdirect
Idevdirect is effortless to use SaaS affiliate marketing software you can utilize for your business. With its attribute-rich medium, Idevdirect enables you to produce customized commission payouts. It proposes an expansive list of marketing tools at your disposal. It authorizes you to increase your sales, enhance website traffic and improve your SEO.
Features
Set up your commission arrangement
Customize your dashboard with your website's coloring scheme and logo
Produce reports with appropriate information
Marketing tools such as Banners, QR codes
Scam deterrence devices
Pros
Uses videos, banners, QR codes, and Page peels to help affiliates market your products,
Charts and graphs with date range reporting
Structure your payout system using different options
Obtain selected color scheme and logo.
Bypass cons with its built-in security element.
Cons
The support team needs refinement.
Pricing
Idevaffiliate has two pricing options in its SaaS affiliate marketing software. One is for using their cloud services, and the other plan is if you are self-hosted. The self-hosted plan begins with a one-time fee of $199, the cloud-based option is $39/month, the cloud social option is $49 / month, and the cloud premium option is $59/month.
8. Vantive
The second to last SaaS affiliate marketing software on the list is Vantive (Tracker). Vantive is a reliable and scalable affiliate marketing software. If you are looking for a robust option with real-time stats to give you all the data you need for your business, look no further. Its advanced tools, such as in-house fraud protection and the smart link, are helpful to protect your business from fraudulent transactions.
Features
Real-time data tracking
Pixel and post-back integration
Dashboard customization
Smart caps management
A custom goal set up
Geo-targeting campaign set
Smartlink
Fraud detection and protection
Pros
Create custom goals to provide events driving your conversions
Tier based pay for affiliates
Optimize redirection of links
Analyze report with multiple options and custom reporting views to share
Design your affiliates dashboard with unique color schemes
Cons
No integrations with third-party tools under the Pro plan.
Pricing
Vantive pricing is conversion-based. The three plans are pro – $299 (10,000 conversions), Agency $499 (40,000 conversions), and Enterprise – customer price.
Conclusion
Above are the eight best SaaS affiliate marketing platforms to promote your products. Which one of these platforms will work best for you will depend on how much time and money you want to invest in the platforms. Each one of these platforms will offer you a unique way to market your products. 
When you are analyzing each of these products, consider the importance of your time. Time is a valuable resource, as is money.
The second thing to consider is what are the startup costs. Some of these affiliate platforms are expensive. Which ones have hidden fees after you invested your time in starting your affiliate marketing program? 
Ultimately go with the product you trust.